The Innovation Studio is a 2-year pilot scheme that aims to facilitate new knowledge exchange opportunities, new modes of working and new collaborations to support creative experimentation and testing, skills development, and co-creation at the Royal Conservatoire of Scotland. 
The Studio is coordinated by the Research & Knowledge Exchange team and assisted by Innovators in residence and a team of industry specialists. The Studio is supported by the Scottish Funding Council. University Innovation Fund (UIF).
The aims of Innovation Studio are:
To unlock the innovation and knowledge exchange potential of our Conservatoire community and extend the scope of our artistic work into new contexts and sectors.
To leverage new projects, partners and sources of funding.
To facilitate new strands of innovative artistic research.
To establish a dynamic creative hub and support service with ambitious long-term goals post pilot phase.
To develop an imaginative Innovation Strategy which sits at the heart of the Conservatoire's work post pilot phase.
To strengthen our role as a National Conservatoire and set ambitious goals for our contribution to society in areas such as Place-Making, Environmental Sustainability and Health and Well-Being.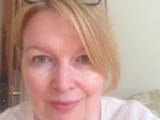 Deborah Keogh
Knowledge Exchange Manager & Innovation Studio Lead
Deborah sets the strategic vision for Innovation Studio and oversees the delivery of the pilot programme.  She works closely with RCS Senior Management, funding bodies, donors, and external partners.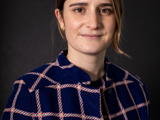 Stephanie Edwards
Knowledge Exchange Development Officer
Stephanie leads on engagement within the Innovation Studio and coordinates the commissions and community building.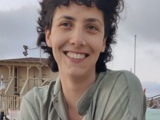 Gallia Young
Knowledge Exchange Administrative Assistant
Gallia coordinates the programme activities, events and communications.
Sign up for our newsletter
Sign up for our newsletter to keep informed about Innovation Studio.