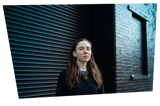 Placemaking and Sustainable Communities
"I want to argue for a new "placefulness" that yields sensitivity and responsibility to the historical (what happened here) and the ecological (who and what lives, or lived, here)". 
- Jenny Odell
Placemaking: a process of creating a place where people want to live, work, play and learn. It's about strengthening the connections between a physical place and a community's needs, desires, and hopes.
How can we work with our neighbours and our Glasgow community to continue to make our city a quality place, beyond the bricks and mortar?
Launch Date: Early 2023
Creative Health
Creative Health: a belief that art and creative expression have a profound influence on people's wellbeing. They can also help to address health inequality and affect policy change.
Every day, work is undertaken at RCS which positively benefits the health and wellbeing of our community. How can we continue to build on the work undertaken at RCS to ensure these benefits are felt more broadly across society? Conversely, how can we work together to make sure artists feel supported as they make choices to 'live life well'?
Launch Date: Late 2023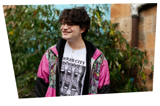 Green Recovery
"This new, inclusive, green economy should be co-created rather than handed down from above". 
- Marianna Mazzucato
Green Recovery: a process of healing from the devastating impacts of Covid-19 that prioritises people and the planet. An opportunity to come back better and stronger than we were before.
How can we, as a community of artists, work with others to imagine and co-create positive change?  
March - June 2021
Sign up for our newsletter
Sign up for our newsletter to keep informed about Innovation Studio.