Innovation Studio Community of Practice 
As Innovation Studio is a pilot programme, one of our aspirations is to develop an interdisciplinary community of practice around innovation so that we can learn from each other's work and challenges.  
The Community of Practice is facilitated by the Innovation Studio team in collaboration with Dr Michael Pierre Johnson, Innovation Leadership Fellow at the Innovation School at The Glasgow School of Art. Through the network, the aim is to develop visual mapping tools and techniques to support the RCS community to grow their projects, stakeholder networks and their innovation potential.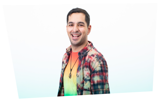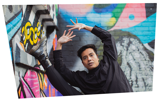 Idea Accelerator
The Idea Accelerator will be run with our industry delivery partners in Year 2 of the Innovation Studio Pilot. RCS Community members will develop their projects/ideas/collaborations through an intensive programme of support that will enhance their portfolio practices and/or businesses.
More information will be released soon.
Crowdfunding Lab
The Crowdfunding Lab was run in partnership with Paved with Gold and provided the opportunity for 5 RCS community members to learn the skills and knowledge to develop and manage their own successful crowdfunding campaigns. 
April - June 2022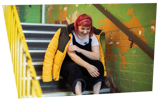 Other Activities
The Research & Knowledge Exchange coordinates a number of workshops, programmes of support and the Doctoral Degrees Programme at RCS. Innovation Studio community members are invited to join us for the Make It Happen Workshops, Exchange Talks, and other events we host.
To learn more about the Research & Knowledge Exchange please visit the RCS website.
Sign up for our newsletter
Sign up for our newsletter to keep informed about Innovation Studio.